Youth Ministry
Trek 2022 is our our student ministry summer camp! It is a great time for students to make friends and have fun while growing closer to God. Trek is August 11th-14th and is 149 dollars. The registration deadline is July 31st so sign up quickly!
Contact Drew Miller with any questions!
Trek 2022 Camp Registration. Click here for the registration form.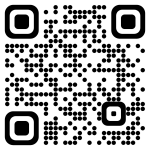 CALLED OUT
Our desire is to partner with parents to lead students to become devoted followers of Jesus.
Jesus has "called us out" to live as His passionate, authentic followers. This call, this expectation, is for the young and the old. We hope to see our students graduate High School with an unwavering commitment for King Jesus!
CALLED OUT
Wednesday 600-730pm